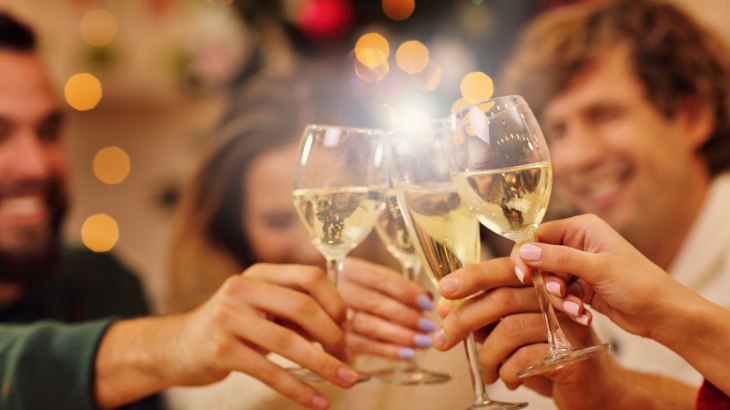 Turn Your Gathering Into an Unforgettable Experience with These Awesome Venues in KC
Whether it's a belated company holiday party, family event, or another reason to celebrate, you'll want to ensure it's special, memorable, and one that your guests will cherish for years to come. If you've been elected to host this year, you may feel stuck on where to begin when it comes to planning the big night.
We recommend starting with the venue. Kansas City is full of astonishing, beautiful venues that can truly take your event to the next level. And the good news is that you won't have to travel far. The team at Waterside Residences on Quivira, our luxury apartments near you, has curated a list of some of the area's most notable venues to host your family gathering or event.
Consider these remarkable places to host your special night, all within just a few miles of your Kansas City apartment.
#1 – The Gallery
Found in Kansas City's Power and Light District, The Gallery boasts an elegant, urban venue complete with floor-to-ceiling windows that open to reveal an outdoor patio overlooking the KC skyline. This 9,000 square foot space is great for weddings, parties, galas, non-profit events, and more. Additionally, the Gallery team will take a few things off your plate, as they handle everything for your special night, from catering to the layout of the event.
#2 – Pinstripes
Looking for a lively venue bursting with action? Pinstripes, located in Prairiefire of Overland Park, is the perfect contender. Host your event in one of the many ballrooms or on the rooftop patio that is equipped with a fireplace to keep your guests warm and toasty throughout the entire night. Or bring your party to the venue's bowling lanes or bocce courts for an event that is anything but ordinary.
#3 – 2016 Main Event Space & Art Gallery
2016 Main Event Space and Art Gallery promises modern luxury in an ever-so-vintage space in the iconic area that is Downtown Kansas City's Crossroads District. Finished with rich details and an active art gallery, this contemporary venue found in a century-old building makes for an inspiring atmosphere full of possibilities. What's more, this building's warm essence creates an unforgettable, intimate experience for the people who mean the most to you.
#4 – The Abbott
No matter the occasion, The Abbott provides beautiful vaulted ceilings, original brick walls, elegant chandeliers, and a breathtaking rooftop skyline view of the city. This astonishing repurposed warehouse is found in the Crossroads District, and includes a classy ballroom, cocktail lounge, and rooftop patio within your rental. Your guests are sure to enjoy the excitement around every corner offered with this venue.
#5 – The Truman
Built in the 1930s, this industrial chic venue complete with modern amenities won't disappoint. The Truman, found in the heart of downtown Kansas City, delivers a unique, open floor design that offers versatility and plenty of space to bring your vision to life. Doubling as a concert venue, this space has a grunge ambiance to it you won't find anywhere else.
Tour Our Kansas City Apartments and Find Your New Home at Waterside Residences on Quivira!
At Waterside Residences on Quivira, our luxury apartments near you make the perfect place to call home. We're currently leasing new apartments for rent, making this the best time to indulge in all that our luxury apartments have to offer.
Our apartments in Lenexa, KS are conveniently located near a variety of local shopping outlets and entertainment venues. When you find your home at Waterside Residences on Quivira, you'll only be a short drive from downtown Kansas City and some of the area's best attractions.
Our spacious Kansas City apartments are available in 19 different floor plans, offering you a selection of luxury apartments to choose from. Tour our studios, one-bedroom apartments, as well as two- or three-bedroom apartments, if you plan to have a roommate.
Looking to bring your furry friend along? No problem! We offer pet-friendly apartments and special policies to accommodate pet ownership. For a one-time pet fee and additional pet rent fee, your dog or cat can live alongside you in your luxury apartment.
Ready to check out our new apartments for rent? Give us a call at (913) 396-6185. To get a sneak peek of our astonishing apartments for rent, take a virtual tour online.
If you have any questions, please use the contact form on our website. We'd be happy to assist you!