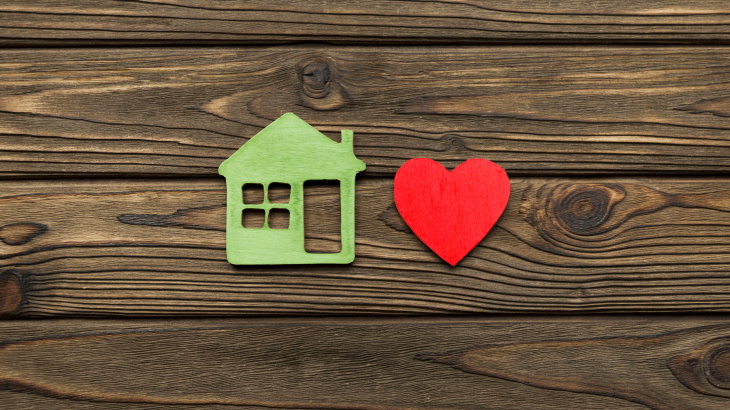 Finally, Apartments in Lenexa Where You Can Have It All
When you think about Quivira road, you might just think about your daily commute to work or school. However, its namesake is rich in history. Quivira is one of seven mythical Cities of Gold named by the Spanish conquistador Francisco Vásquez de Coronado in 1541.
Most historical authorities believe Quivira was in central Kansas, but the correct location has never been found. However, we carry on the history of this ancient city with one of Kansas City's most important methods of transportation – Quivira Road.
Now, this bustling city street is home to exciting shopping, entertainment, restaurants, and the fabulous WaterSide Residences on Quivira. Here are just a few reasons we love living the golden life on Quivira.

Wake-up in Luxury Apartments in Lenexa, and Go to Brunch.
Brunch isn't just a meal, it's an experience! You can get a brunch bunch together to enjoy weekend mornings with your friends, because WaterSide apartments in Lenexa are right next to some of the best restaurants in Kansas City. Check out these places where you can get your weekend started the right way:
Wandering Vine at the Castle
Live in luxury at WaterSide and eat luxuriously at the Wandering Vine. This historic Kansas City metro restaurant serves opulent brunch options every Sunday like decadent lobster frittatas, spiced hot chocolate tortes, and whipped goat's cheese toast. Be sure to head back for dinner and try their premium wine flights.
Silo Modern Farmhouse
Are you looking for delicious food after a fun night out? Silo Modern Farmhouse is just a few minutes away from our luxury apartments. Not only will you find a new twist on brunch classics, you will also find plenty of gluten-free and vegetarian options, too!
Don't have the time to get to the coffee shop? No big deal, because WaterSide has a complimentary coffee bar, so you can caffeinate before you head out. When the day is done, wind down at our elegant clubhouse or book our massage therapy room.

Apartments In Lenexa With Fast Access to the Best Shopping in Kansas City
WaterSide Residences are near Lenexa's Quivira Road Corridor. This gives you easy access to Kansas City's remarkable interstate system and the hottest entertainment and shopping districts. Find yourself in the center of the Power and Light District, Town Center Plaza, or Oak Park Mall.
Using the Quivira Road Corridor also gives you a quick jump to the highway, so you can make your flights to the Kansas City International Airport in no time.
You don't have to book a flight in order to have a vacation. When you're searching for new apartments for rent, you won't find any other residences in Lenexa that have amenities like WaterSide. Relax in our resort-style pool, cozy up to outdoor fire pits, or spend time with your furry family member in our private dog park. Talk to our leasing agents about one bedroom apartments and other floor plans available to rent.

See Beautiful Skies and Golden Sunsets at Nearby Parks
Nothing is better than getting some fresh air after a long day's work. Visiting a local park and immersing yourself in a little nature is a great way to reset and rejuvenate. There's great news! You can have access to gorgeous parks when you live at WaterSide Residences on Quivira. Look at these parks that are less than a 10 minute drive from our luxury apartments:
Hidden Woods Park
Just a two-minute walk from WaterSide and only a four-minute drive. You can enjoy beautiful trails, a scenic pond, where you can fish for bluegill and catfish. Just make sure you have your state fishing license before you cast your line.
Matt Taylor Park
Looking for a park with a little more action? With a 20-minute walk or a quick 5 minute drive, you can play tennis or pickleball, and take the kids to a fantastic open play area. This park even includes accessible and inclusive equipment, so everyone can have a great time.

Find Luster and Luxury at WaterSide Apartments in Lenexa
Don't go on an expedition to find new apartment homes, because they are right here at WaterSide Residences on Quivira. Our spacious floor plans include features like gourmet kitchen islands, stainless steel energy-efficient appliances, large walk-closets, and so much more.
We take luxurious life a step further by including incredible community amenities. Workout in our state-of-the-art fitness center, catch some rays with our tanning beds, or work from home in our media lounge.
If you're ready to go for gold, call our leasing office at (844) 570-6950 or contact us online to schedule a tour of our residences. The luxury apartments at WaterSide on Quivira may seem mythical, but they are real and ready to be leased by you!