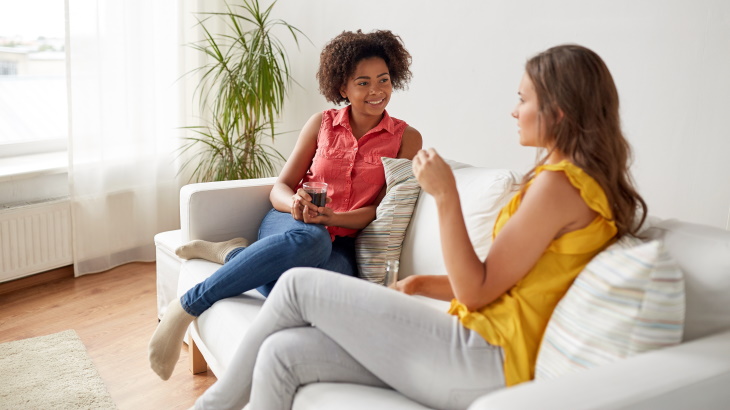 Experience All That Your Apartment Near Overland Park Has to Offer
You don't need a big space to host your next gathering with friends. At WaterSide Residences on Quivira, our luxury apartments provide you with several community amenities that will wow your guests and leave them wanting to return as soon as possible. Maybe they'll even become your neighbors! Our luxury apartments near Overland Park are an excellent place to not only live, but also entertain the people that mean the most to you.
Hosting 101: Helpful Tips
It's no secret that hosting your friends and family can sometimes feel a bit overwhelming. Preparing for your guests and making sure that everyone has a good time once they arrive can put you in a stressful position as the host. Luckily, there are multiple ways to ensure that everything is ready once your guests walk through the door.
Clean up your apartment. First, you'll want your space to look tidy and well-put together. A clean apartment can instantly make your guests feel comfortable and welcome. Wipe away dust and remove any clutter filling your countertops. Use a vacuum to pick up any small crumbs that may be laying around, and use a mop to clean even deeper.
Turn on some music. Create a playlist of your favorite tunes to play softly in the background as your friends arrive. This creates a comfortable atmosphere and allows everyone to relax and unwind.
Set out food and beverages. Food and beverages are a must when it comes to hosting. Whether it's small appetizers or snacks, you'll want something for your friends to munch on. Think about providing finger foods that are easy to prepare. Also, make sure that there is enough for all your guests to enjoy.
Entertaining with the Community Amenities
Entertaining your friends isn't limited to the walls of your luxury apartment. At WaterSide Residences on Quivira, there are endless community amenities to choose from when it comes to hosting your friends. Not only will these amazing amenities keep you and your friends entertained, but will also get you outdoors as the weather warms up.
Swimming pools. Dive into our resort-style pool or sit back and relax with our in-water lounge chairs. If you're wanting to get some additional exercise, give our lap pool a try.
Grill areas. Our covered grill areas complete with seating are the perfect locations for your next grill out. Enjoy the outdoors and delicious food all in one spot.
Fire pits. As the sun goes down, so does the temperature. Grab some blankets and gather around one of our four oversized fire pits. Comfy seating and a stunning view of one of our many ponds makes our fire pit great for catching up with friends under the stars.
Community kitchen. If food is your love language when it comes to you and your friends, our community kitchen has everything you could possibly need. It features a kitchen sink, microwave, stovetop, oven, refrigerator, and freezer, for when you host events outside of your apartment. Whether you make the food together or cater something in, the dining table and spacious serving area is the perfect place to host a dinner party.
Walking trails. Get moving with our outdoor walking trails. Watch the trees bloom as you enjoy the peace and quiet from our sensational ponds located throughout the trail. Invite a few friends to exercise with you for extra accountability.
Clubhouse. Host your friends inside our elegant clubhouse. The clubhouse has a cozy fireplace, pool table, and an array of seating to ensure that everyone is comfortable.
Hosting at WaterSide Residences on Quivira
Hosting has never been easier at WaterSide Residences on Quivira. All our luxury apartments for rent include a living room, dining area, kitchen, private patio, and an equivalent number of bathrooms and bedrooms. You'll love that our smart apartments can help you stay connected. Pair your smartphone with common smart home technologies and you're immediately in control of your luxury apartment. Choose from any of our eight unique floor plans to select your ideal living space and what fits best with your current lifestyle. A one-bedroom apartment may be for you if you love to host. It gives you just enough space to entertain your friends and family while also providing you with the privacy you need. The separated bedroom can help guests stay in the living area, preventing them from using your bed as a seating area. And remember: if there isn't enough room in your home, you can always use our fabulous community spaces to impress your friends and family with your party-planning skills.
Luxury Apartments Near You
There are countless ways to entertain at WaterSide Residences on Quivira. Come visit us at 8201 Quivira Road to tour our luxury apartments for rent.