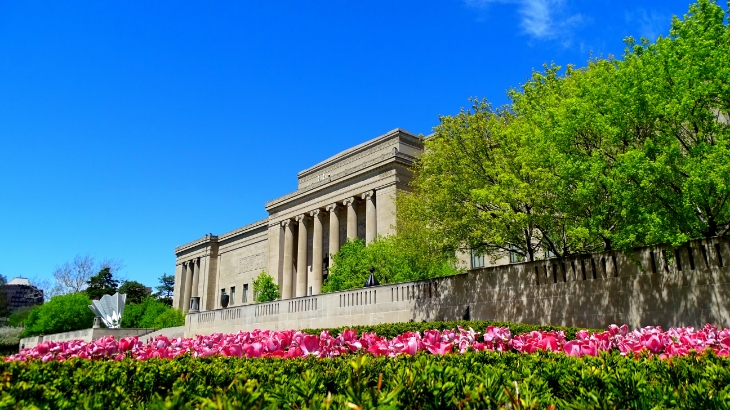 Learn More about KC and Prepare for Your Move to Lenexa
As the KC area continues to flourish with exciting events, delicious restaurants, and more new apartments for rent, it's no surprise that you'd want to live close to the action. In fact, Kansas City was ranked as one of the top 50 Best Places to Live in the U.S.
Moving to a new place can be overwhelming to begin with, but even more so when you aren't yet familiar with all that's around you.
Before you move here, it's a good idea to familiarize yourself with all that Kansas City has to offer.
At WaterSide Residences on Quivira, our luxury apartments are just a few miles from KC, the rapidly-growing hotspot for activities, attractions, and amazing eateries.
Here's everything you need to know before you move to Kansas City.
Kansas City is Actually in Two Different States
Yep, you read that right. Kansas City is actually part of both Kansas and Missouri. This is because it was originally founded on the Missouri side, where you'll find Downtown Kansas City and Westport today. The city continued to grow and people started to move and build their homes across the Missouri River but on the Kansas side. You'll find most of the area's suburbs here today.
This unique detail of the city requires residents to clarify which side of Kansas City they actually reside in– KCK or KCMO.
A Job Market Full of Opportunities
The possibilities are endless if you're looking for a new path in your career. With an unemployment rate of 3.6%, KC has been named one of the top cities for jobs. Whether you're pursuing a profession in finance, energy, healthcare, engineering, or technology, the city awaits you.
Hallmark Cards and Commerce Bank are just a few examples of big companies that are headquartered in Kansas City.
You'll Never Run Out of Things to Do
In Kansas City, there's so many ways to spend your free time, so we're confident you'll find something that sparks your interest.
Here are just a few ideas.
1. Immerse Yourself In Art at The Nelson Atkins Museum
Whether you're looking to pass some time, grab a bite to eat, or spend all day learning from world-class galleries, the Nelson Atkins Museum of Art is the perfect place to stop. Named one of the country's finest art museums, it contains over 40,000 works of art of all different genres and movements. The best part is – admission is free!
2. Walk Around in The Country Club Plaza
This outdoor shopping center inspired by Spanish architecture is filled with a vast collection of shops and dining options. You'll be amazed by its beauty when you catch a glimpse of European art in the fountains and sculptures located throughout the marketplace.
If you're in need of a quick lunch spot, Shake Shack can deliver you with a burger and fries in minutes. On the other hand, if you're looking for somewhere to host a celebratory dinner, we promise you won't regret stopping by Gram & Dun.
3. Tour Boulevard Brewing Company and Stay for a Beer
Tours, free beer samples, and other offerings can all be found at this local Kansas City brewery. If you want to get the most out of your buck, the Smokestack Tour gives you two experiences in one.
Not only will you get to learn about all kinds of beer from the experts, but you'll also get to indulge in small plates that are strategically paired with various Boulevard beers after your tour. (We recommend this tour if you want to try a little bit of everything!)
4. Relax in Loose Park
Have a picnic, read, or just get some work done in Kansas City's third largest park. Stretching 75-acres, Jacob L. Loose Park is a perfect blend of beauty and history. What was once a Civil War battle site now contains a lake, a rose garden, tennis courts and more.
Kansas City is the Home of Champions
If you're a huge sports fan, you'll thrive in Kansas City. The 2020 Super Bowl champs can be found at Arrowhead Stadium. If baseball is more your thing, visit Kauffman Stadium and watch a Kansas City Royals game. Or purchase tickets to cheer on Sporting KC in a soccer game at Children's Mercy Park.
No matter what sport you prefer to watch, Kansas City has a team for you.
There are Several New Luxury Apartments for Rent
If you're eager to move to KC, you're in luck. Kansas City offers a variety of new apartment homes waiting to be filled.
At WaterSide Residences on Quivira, our luxury apartments are a great option if you're looking for an exceptional place to start new beginnings.
Our pet-friendly apartments present an extensive selection of in-unit and community amenities. Unwind in our resort-style pool or around one of our 4 oversized fire pits. Get moving in our state-of-the-art fitness center or use our walking trails to get outdoors.
At WaterSide, the choice is yours between 19 different floor plans, including one-bedroom apartments, two-bedroom apartments, and studios, so you can select one that best suits your current lifestyle. Our one-bedroom apartments are equipped with everything you need for modern, luxurious living.
New Luxury Apartment Homes Near You
Don't put off your move to Kansas City any longer. At WaterSide Residences on Quivira, our new apartments for rent are ready for your arrival.
To find your new apartment home, visit us at 8201 Quivira Road in Lenexa, KS. You can also give us a call (844) 570-6950 to get started.