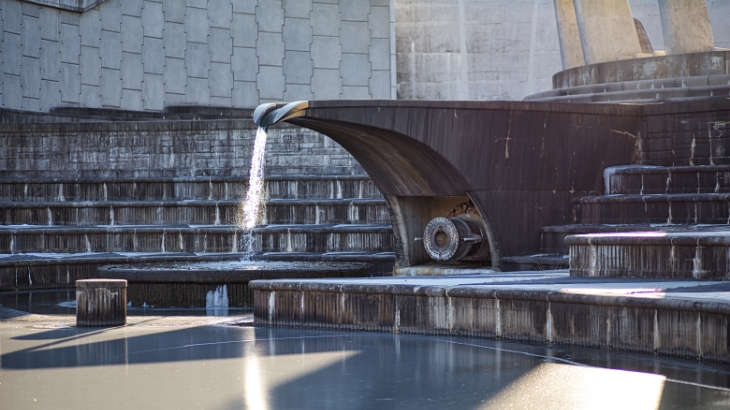 Be Part of the Fun Once You Move into Your Luxury Apartment in Lenexa
Lenexa is rapidly expanding, and it's no secret that it has recently become not only a hotspot to spend time, but also live. The city is filled with countless things to do, and new apartments homes just waiting to be filled.
Luckily, our new luxury apartments at WaterSide Residences on Quivira can be found in the midst of all the action. When you live at WaterSide, all the activity is right inside your neighborhood.
No matter your interests, Lenexa has something for everyone – making it an extraordinary place to reside.
Things to Do in Lenexa
The people and places that fill Lenexa have helped it become everything it is today. Whether you've been a Lenexa resident for years or are new to the area and are getting acclimated to all its offerings, there are many ways to explore the city and make it feel like home.
The Lenexa Public Market, located within the Lenexa City Center, integrates a variety of merchants that supply fresh food and local, handcrafted products. The public market is a great way to enjoy tasty bites and delicious drinks, all while you support local businesses.
Aside from the extensive list of food and retail options available at the Lenexa Public Market, there's also a full calendar of special events, including cooking classes and pop-up restaurants.
Not to be confused with the Lenexa Public Market, the Lenexa Farmers Market occurs every Tuesday and Saturday in the summer. Here, you'll find locally grown, raised, or made products from a plethora of vendors. The choice is yours between fresh fruits and vegetables, flowers, and body care products.
If you love to spend time outdoors, Lenexa has over 30 gorgeous parks that feature amenities for everyone to appreciate. The walking trails provide a scenic, easy route to follow next time you want to get moving. Most parks also have a lake or pond, which are perfect for anyone who likes to be near the water.
Sar-Ko-Par Trails Park is just one example of the countless outdoor parks in Lenexa. It expands over 50 acres and includes different types of historical sites, sports facilities, and other everyday amenities.
Festivals are an excellent way to have fun, meet new people, and learn more about Lenexa all at the same time. The Lenexa Art Fair, Great Lenexa BBQ Battle, and Lenexa Chili Challenge are a few examples of ways to get involved in the community.
There is no shortage of art in Lenexa. The Lenexa Arts Council began in 2012 with a purpose to promote fine and performing arts within the community. Visit one of the art shows in the City Hall art gallery to get inspired or use your creativity in the HeART of Lenexa contest.
Immerse Yourself in the Excitement
Our new apartments for rent at WaterSide Residences on Quivira are conveniently located in the heart of Lenexa, in close proximity to shopping, parks, entertainment venues, and restaurants.
Regardless of what kind of luxury apartment you're looking for, we offer 19 unique floor plans, including studios, one-bedroom apartments, and two-bedroom apartments. All you need to do is select a floor plan that best suits your current lifestyle.
We understand how vital pets are to both your physical and mental wellbeing, so WaterSide Residences on Quivira is a pet-friendly apartment community. With just a one-time, non-refundable pet fee of $335.00 and a monthly $25.00 fee per pet, you can live lavishly alongside your loveable companion.
No breeds are restricted from our pet-friendly apartments!
Our luxury apartments also offer a vast selection of community amenities, in case you find yourself wanting to do something a little closer to home.
Our resort-style pool is the perfect spot to spend a summer afternoon. Or if you're entertaining guests, gather around one of our four oversized fire pits. Get your workout in at our state-of-the-art fitness center or run around with your pup at our dog park.
Whatever you're looking to do, our luxury apartments at WaterSide provide you with everything you need.
Discover New Luxury Apartments for Rent Near You
As Lenexa continues to grow, you'll want to be part of it. At WaterSide Residences on Quivira, our new apartments for rent serve as an exceptional place to get involved and live luxuriously.
Our spacious and up-to-date new apartment homes allow you to achieve both quality and luxury.
Come see for yourself. Visit or call us at (844) 570-6950 to start your adventure in Lenexa.