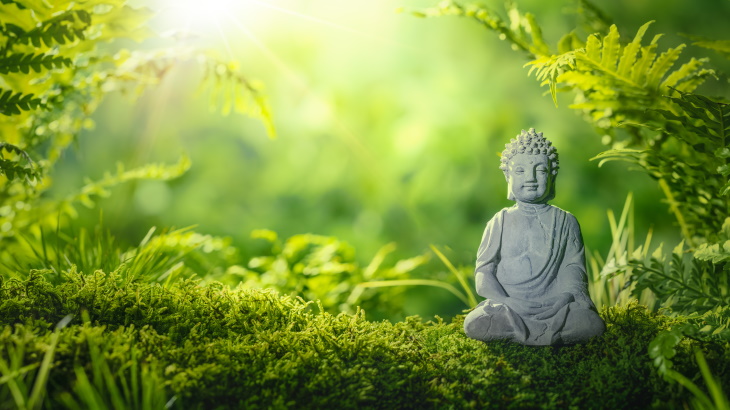 Find Your Peace with the Amenities In Our New Apartments for Rent
Home should be somewhere that you can completely relax. At WaterSide Residences on Quivira, we offer countless amenities that will help you unwind and recharge in the comfort of your own luxury apartment.

The Importance of "Me Time"
Stress is an inevitable part of life and finding balance can help you destress. Over time, reducing stress can make you happier and healthier.
Dedicating time to yourself, doing something you love or something that's good for you can help you feel more at peace.

Amenities That Will Make You Say "Ahhh"
Everyone relaxes differently, which is why our luxury apartments offer an extensive selection of community amenities that can help you escape your reality, even if it's just for 30 minutes. Especially with remote work, it's important to take a break and step away from the computer every now and then. There are plenty of ways to relax at your new apartment home.
Did you know that exercise is actually one of the best ways to manage stress? When we exercise, our brain releases endorphins, which instantly improves our mood, helping us feel happier almost immediately.
Fortunately, there are multiple indoor and outdoor amenities available at our luxury apartments to help get you moving.
Outdoor trails. Go for a walk (or run, if that's more your style) on the outdoor trails. This is the perfect way to not only get your steps in, but also get some fresh air and enjoy the beauty of the outdoors.
Bike rentals. If you're looking for another way to get outside, consider renting a bike from the bike room. Cycling not only reduces stress, but builds strength and endurance.
Fitness center. To avoid frigid temperatures, you may also choose to work out in our state-of-the-art fitness center, equipped with cardio and weight machines just for our residents.
If taking it easy is your preferred way to relax, we've got you covered there, too!
Ponds. There are multiple ponds located throughout our luxury apartment complex. Whether you're taking a walk, or just looking for some peace and quiet, the pond is an amazing spot to relax. Grab a book while you enjoy the sounds of nature as you sit on the shore.
Massage therapy. There's no better way to end your day than a massage. There are countless benefits that come with massage therapy. Aside from stress reduction, massage also reduces muscle pain and soreness. Massages can also help improve your sleep, so you'll be sure to get a good night's rest.
Media lounge. Find a cozy nook in our media lounge. This quiet space is perfect for reading or writing, or spending time with friends, watching your favorite movies.
Finding Your Zen in a One-Bedroom Apartment
No matter the size of your space, there are many ways to unwind in the comfort of your luxury apartment home. Start by creating a peaceful ambiance.
Use an inviting scent. One of the easiest ways to begin unwinding in your luxury apartment is by purchasing a plug-in scent warmer with a relaxing, warm smell. Cinnamon and vanilla scents can make your apartment feel extra homey on cold winter days.
Turn on soothing music. Music can instantly put your mind at ease. Instrumental music is often best for relaxation, but don't be afraid to also play some slow, acoustic songs.
Adjust your lighting. Using warm light instead of bright white bulbs can immediately give your space a welcoming glow.
Create a cozy corner. Place a comfy chair in the corner of your living room, and use this space to have "me time." Keep your favorite hobby equipment nearby, such as books, your record player, your knitting, or manicure set.
Keep work and home separate. If you work remotely, it can be more challenging to differentiate your workday from your homelife. If they occur in the same space, you may find it hard to feel completely relaxed once you're off the clock. Creating a designated workspace in your apartment can help. Associating this spot with where you complete your work forms a boundary between time to work and time to unwind.
One Bedroom Apartment-Friendly Relaxation Strategies
Setting the mood of your space is just the beginning of finding your zen in your new apartment home. Instead of endlessly scrolling on your smartphone, take this time to do something kind for yourself.
Practice yoga. Yoga is a great way to relieve stress and improve your mental health. The good news is: it doesn't take up too much space, and it's quiet, so it's completely friendly for a one-bedroom apartment.
Read. Reading has been proven to reduce stress and increase relaxation. It can take you to another place, engage your imagination, and encourage you to think differently. Escape with a novel, or sharpen your mind with some non-fiction.
Journal. Writing down your thoughts can help process your emotions, show gratitude, or record what's on your mind.
Take a bubble bath. Taking a bath is an amazing way to slow down at the end of a long day. Baths allow our muscles to relax, resulting in an increase of blood flow. Adding epsom salts can upgrade your bubble bath and soothe away stress.
New Luxury Apartments For Rent in Lenexa
WaterSide Residences on Quivira provides you with numerous community amenities to help you find your zen – and beautiful new apartment homes so you can relax in your own pad.
Come visit us at 8201 Quivira Road to tour our luxurious new apartments for rent and sign your lease today.