Explore All the Different Luxury Apartments for Rent in Lenexa, Kansas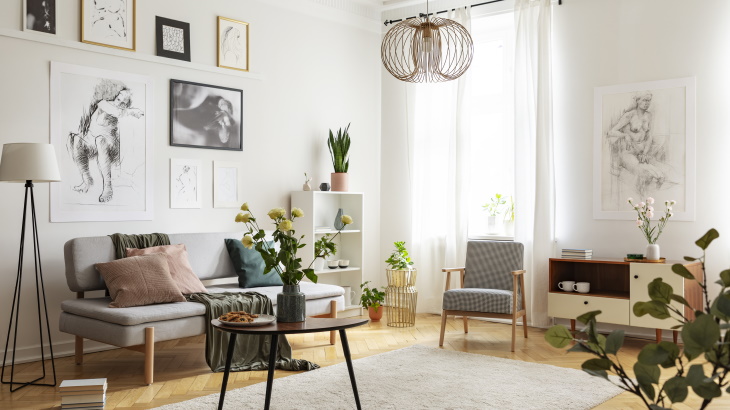 Many people don't know where to start when looking for a new apartment, and it can be difficult to know exactly what you're looking for and where you want to live.
And once you've figured that out, you must determine how much space you actually need to live life on your own terms.
At WaterSide Residences on Quivira, we offer multiple floor plans, so you're sure to find a luxury apartment that aligns with your lifestyle, including studio apartments and 1 bedroom apartments near you.

Finding Your New Apartment Home
If it's your first time looking for an apartment home, it's vital to take a few things into consideration when searching for the best apartment for rent for you.
Price. Before you start your search for your new apartment home, it's important to have a budget. If you aren't aware of what's reasonable and what isn't, consider doing some research online. Get to know the typical price of the area. If you're wanting a certain location that may be at the top of your budget, plan how you'll reduce other expenses. And remember: you get what you pay for!
Quality. When seeking your new apartment home, you'll want somewhere that you can't wait to come back home to, which is why quality matters. Before you sign that lease, make arrangements to visit and tour the apartment and its surroundings. On this trip, you'll be able to see if the apartment complex is well kept up and experience other amenities that are offered with your monthly rent.
Pet policy. If you already have a four-legged best friend or plan to get one in the future, you may want an apartment home that allows pets. Learn if there's an additional fee and any restrictions on pet type, weight of pet, or quantity per unit.
Amenities. Look into what community amenities are available to you. When doing so, think about your hobbies and lifestyle. If you enjoy working out in your free time, a fitness center might be a necessity for you. Coffee lovers might insist on a coffee bar. A bare bones apartment complex with low rent won't offer these amenities, so you'll want to look for luxury apartments, like ours at The Waterside Residences on Quivira.
Community. Be sure to check out the neighborhood of your new apartment complex. Are there restaurants and shops you love within walking distance? Take note of the general age and demographic that surround the area. Understanding the community will help you determine whether you could see yourself being a part of it.
Don't forget about the in-unit amenities! Consider your preference on laundry, balconies or patios, walk-in closets, and extra storage space.
Luxury Studio Apartments for Rent
At WaterSide Residences on Quivira, the choice is yours between a luxury studio or one-bedroom apartment. Find your ideal space by selecting one of our many unique floor plans. All of our luxury apartments contain a kitchen, dining area, living room, outdoor patio, and a bathroom for each bedroom.
You may be wondering about the difference between a studio apartment and a one-bedroom apartment. Accounting for size and price can help you determine which is best for you.
A studio apartment is more compact and contains an open floor plan, consisting of a large room with a kitchen and separate bathroom. A studio might be for you if you prioritize accessibility and having everything right in one place.
With its compressed design, a studio is your most affordable option if you're looking to save money, or if you spend lots of time outside of your apartment.
We offer three floor plans for a luxury studio apartment: Trevi, Piazza, and York.
Luxury One Bedroom Apartments Near You
A one-bedroom apartment separates the bedroom from other areas and allows for more space. With this kind of apartment, you receive clear boundaries between the kitchen, living room, and bedroom. A one-bedroom apartment comes with more privacy, as there is an actual door to divide the bedroom from other spaces.
Because one-bedroom apartments often have more square footage compared to a studio apartment, the cost of rent and utilities may be higher. With a bigger space, you'll have more to heat and cool, more lights, and more outlets. But you'll also have more storage and space to spread out.
At WaterSide Residences on Quivira, we offer six different floor plans for a one-bedroom apartment: Archibald, Dubai, Cascade, Barcelona, Dante, and Chateau. Dubai, Dante, and Chateau include an additional living space you could use for your home office or hobbies.

How to Choose Your Ideal Luxury Apartment for Rent
Thinking about your lifestyle can also help you decide which luxury apartment is right for you.
If you intend to host friends and family, you'll want to ensure that you have enough space to entertain. In this case, a one-bedroom apartment would be sufficient. The separated bedroom would also prevent guests from using your bed as a seating area.
If you work remotely, a one-bedroom apartment might be ideal for having ultimate privacy and distinguishing worklife from homelife.
Say you travel frequently for work and aren't home much. A luxury studio apartment may be all you need. A studio is also great for someone just starting out or looking to simplify their life and downsize their home.

Tour Luxury Apartments for Rent Near You
Live luxuriously at WaterSide Residences on Quivira. Whether you choose a studio or one-bedroom apartment, you'll thrive in your new apartment home full of amenities and upscale finishes.
Come visit us at 8201 Quivira Road to tour our outstanding luxury apartments for rent, and sign your lease to become one of our valued residents.